ABOUT:

CASE STUDIES

Take a look at some case studies that represent scenarios we encounter in our work. While fictitious, these case studies give a good idea of who we frequently serve.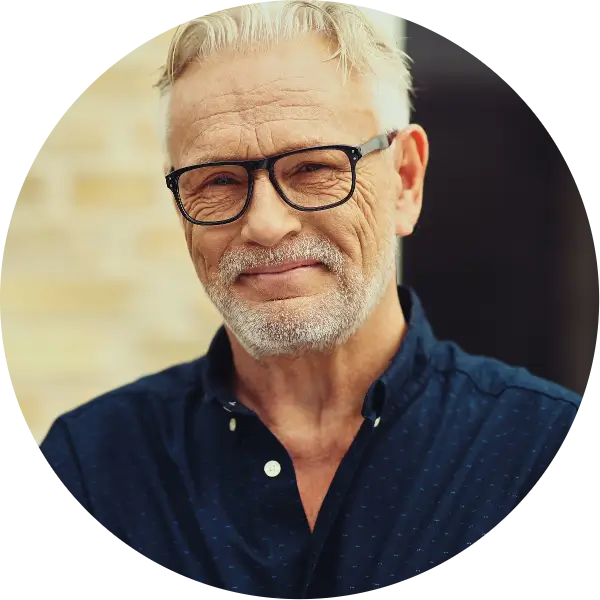 Daniel is a recently retired fireman. He's married, with 2 grown children. He's been squirreling money away over the years and wants his savings to work for him, but he doesn't want to take on too much risk. His main priority is that his wife Sheila is taken care of when he's gone.
GOAL
Daniel felt overwhelmed with figuring out his retirement, and he needed someone to help him transition to Social Security.
The possibility of his wife being left alone and without financial support was also a constant source of anxiety for him.
CHALLENGES
Daniel knew the importance of working with a financial advisor, but his longtime advisor had retired. He was feeling overwhelmed and frustrated as he tried to find a new one.
He had a deep suspicion that many financial advisors were only in it for the money, and he wanted someone he could trust. He needed someone who would genuinely listen to him and develop a personalized financial plan.
APPROACH
When Daniel and Sheila sat down with an advisor from Good Life they didn't hold back on asking questions. The advisor answered all of their questions thoroughly, and seemed extremely knowledgeable.
The advisor dug deeper with his own questions. He asked about how they felt about their situation, and really wanted to understand their risk factors.
The advisor listened to their concerns, explained their options and put together a strategy that met their expectations. Daniel was impressed by the advisor's knowledge and expertise, and Sheila felt confident that they would be in good hands. They talked it over and hired him as their new financial advisor.
RESULTS
Social Security was only one small part of the plan. The advisor put together a retirement strategy that addressed their competing goals of leaving a legacy, maximizing their golden years, and contributing meaningfully to their church.
When they decided to take out a mortgage on their condo, their advisor coached them through their decision, and helped them know if the timing was right for it.
Now, Daniel and Sheila consult their Good Life financial advisor any time they plan to make a change in their financial life.